Để bổ sung thêm công cụ cho việc trau dồi kỹ năng viết của các bạn, xin giới thiệu 3 video courses hỗ trợ wirting cực kỳ giá trị. Tất cả các các khóa học được dạy bằng tiếng Anh nên sẽ phù hợp cho các bạn cấp trung – cao, khi đã nghe hiểu khá tốt. Các bạn còn đang nỗ lực đến cấp độ này có thể học writing qua sách mình đã giới thiệu ở bài Sách hỗ trợ kỹ năng writing.
Ba khóa học ở đây:
1. Write to score high on the IELTS and TOEFL 
Khóa này từ Udemy, giúp các bạn luyện tập writing cho 2 kỳ thi IELTS và TOEFL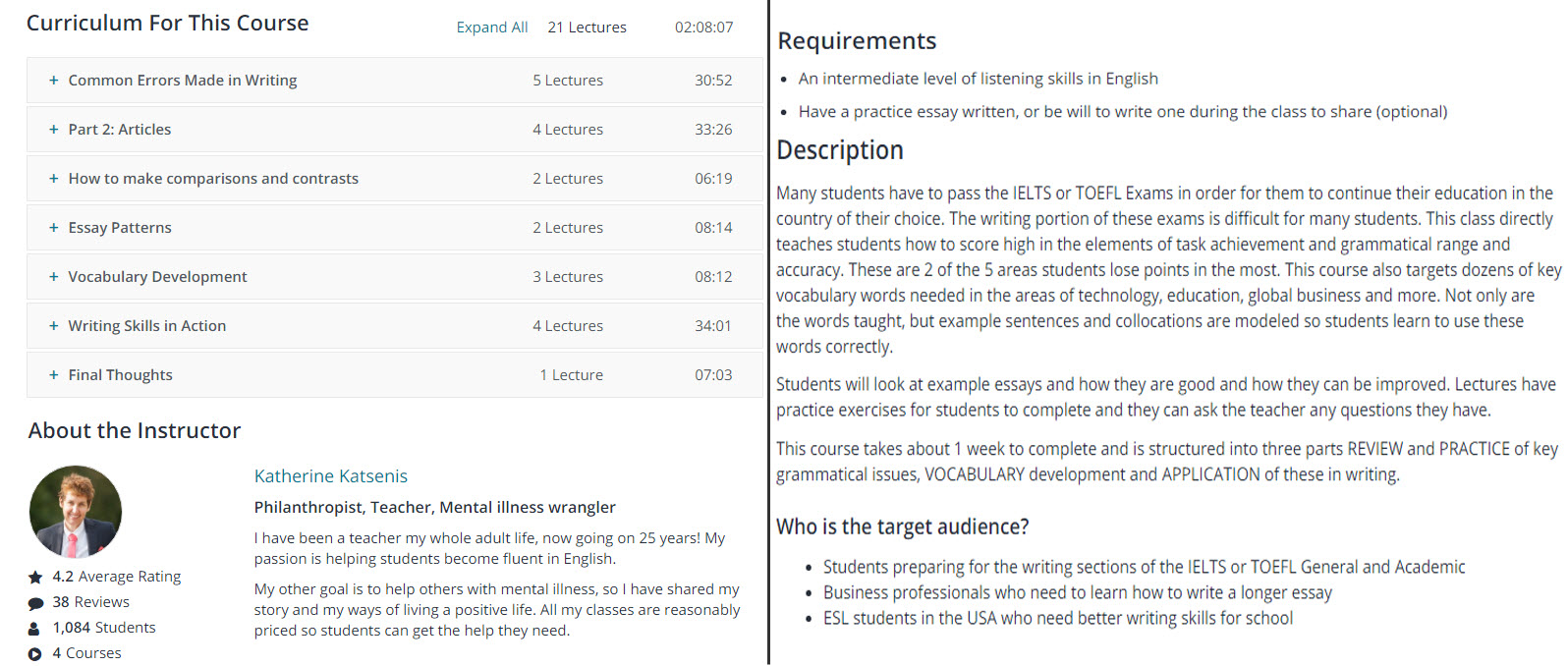 2. The Complete Upgrade Your Writing Series
Bộ này của Video Aided Instruction, rất đắt đỏ (379 đô). Theo mình bộ này toàn diện, từ các nguyên lý cơ bản đến các kỹ thuật nâng cao. Có đến 10 DVD, để học hết các bạn phải kiên trì (thực ra chỉ 13 tiếng).
"Finally, an easy-to-use resource that helps everyday students dramatically upgrade their everyday writing! Video Aided Instruction's Upgrade Your Writing DVD series is like a virtual writing clinic on DVD. It helps middle school students through adults (especially challenged learners requiring remediation) to express themselves more effectively; improve their command of grammar, usage, and mechanics; meet (and exceed) the requirements of their assignments; focus on their purpose and their audience; and develop a writing style that's smooth, engaging, and truly their own!"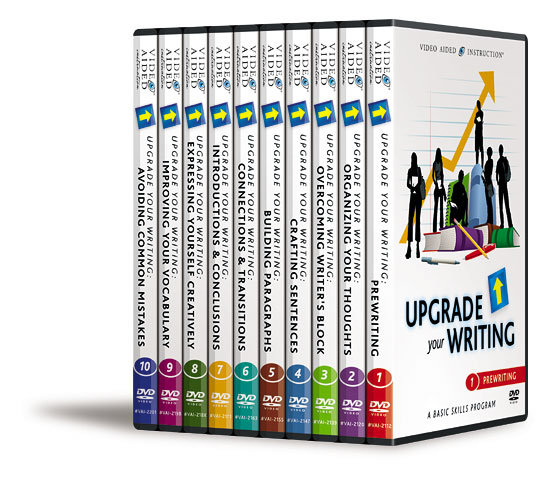 3. Writing With Flair: How To Become An Exceptional Writer
Bộ này để luyện writing lên trình cao cấp, được hướng dẫn bởi Shani Raja – từng là biên tập viên của tờ The Wall Street Journal.
"The online course "Writing With Flair: How To Become An Exceptional Writer" teaches you the principles and tactics to make your blogs, essays, and business writing sparkle. The instructor, Shani Raja, a former editor at The Wall Street Journal and previous contributor to The Economist, Financial Times and Bloomberg News, introduces you to the tricks of the trade that make the writing of those journalists sing and their words dance off the page."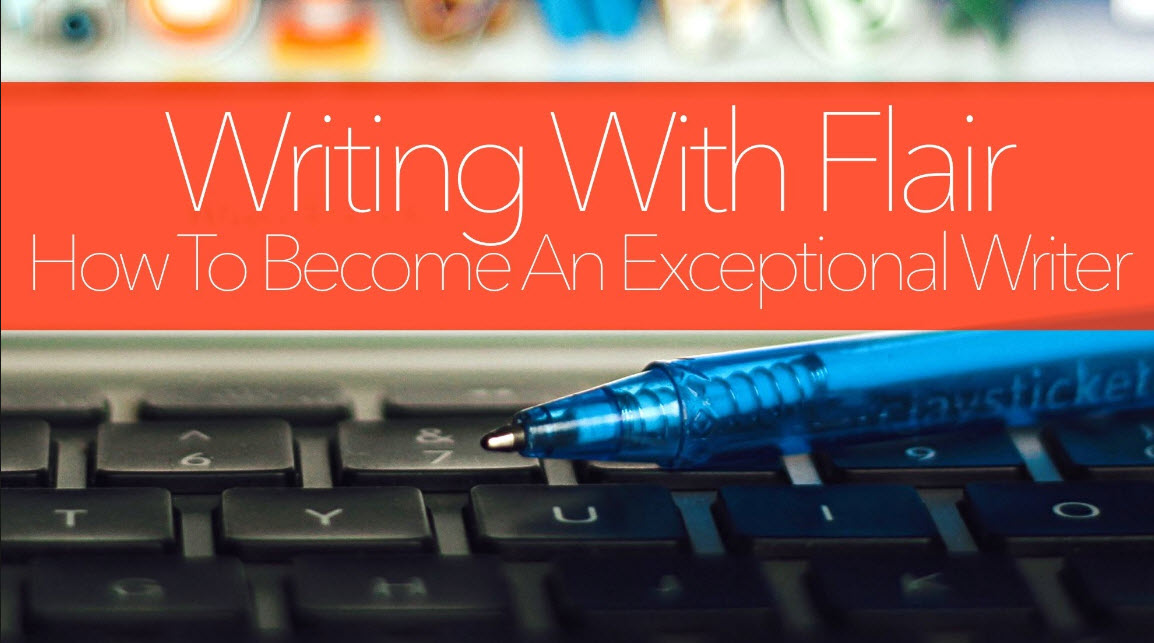 Với bộ ba khủng long này cộng với tinh thần nghiêm túc học tập, chắc chắn các bạn sẽ có được một ngòi bút bao người ao ước. Mình cũng đang luyện tập.
Chúc chúng ta tiến bộ.